About our Topic
Windows as a service changes how we look at maintaining Windows 10 and testing our applications for compatibility in an operational context. Kevin Kaminski, a Windows and Devices MVP, will take you on a deeper dive as to what Windows as a service is and what it means for your organization. Most importantly we will look at how this impacts operations as Windows 10 is positioned as your last major Windows upgrade ever. We will also look into some of the troubleshooting and telemetries you can use to better understand your risks in your environment as you adopt Windows 10.
Special Event Note
CIC is looking to connect with members for your imput on what you would like to see from your association!
You can complete a short survey today here: https://www.surveymonkey.com/r/QQ3P2TY
About our Presenter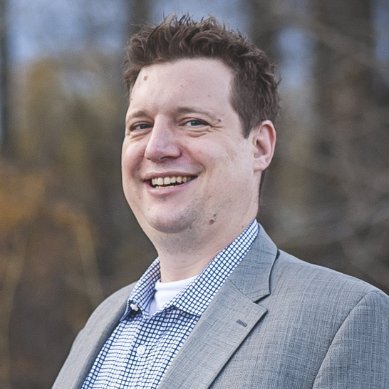 Kevin Kaminski is a seasoned consultant with over 19 years' experience focusing mainly on Microsoft technologies that range from device management to the data center. Using his experiences from different organizations large and small he is able to draw upon practical knowledge that he incorporates into his speaking engagements, training materials, articles and consulting engagements. He currently is a Microsoft MVP for Windows and Devices for IT and has been a Microsoft MVP for Microsoft Application Virtualization (App-V) over the past seven years.
Please register here via eventbrite
About our Sponsors
Q9 – Venue
For almost two decades we've been Canada's leading provider of outsourced data centre services. Whether you need rapidly scalable infrastructure, or peace of mind from the latest network threats, our experts can help your business meet the challenges of an ever-changing IT landscape. Your mission-critical applications deserve best-in-class service. If you're looking for rock solid data centre infrastructure and exceptional service quality – it's time we talked.
True North Group Inc – Various
True North Group Inc. provides exclusively Canadian integrated cloud, managed IT and security services as well as professional IT consulting to small and mid-market enterprises. True North Group has provided door prizes at many events as well as contributions toward CIC's operational funding.
Microsoft – Office 365 + Operational Funding
Microsoft supplies the Calgary IT Pro Community Association with a free 25-seat Office 365 E3 subscription for the leadership team and committees. As well, Microsoft has agreed to fund a portion of CIC's operating expenses for 2016.
iTech – Platinum Sponsor
iTech is Canada's leading portfolio of IT technology conferences and exhibitions focusing on Infrastructure, Cloud, Security, Data Centre, Virtualization & Mobility.
At iTech you will have the opportunity to; discover new cutting edge products & services, network & meet new people in the industry, stay up-to-date on the latest technology trends, see technology in action through live demonstrations, attend conference seminar sessions, research information to enhance your IT strategy, enjoy this Local event right in your backyard!